About VQ Wind
VQ Wind Management
VQ Wind's leaders bring decades of experience and long track records of success. A combination of business acumen with technical savvy, these executives maintain a clear vision and guide employees to create innovative products and solutions that enable customers and partners around the world to have confidence in their renewable energy solutions.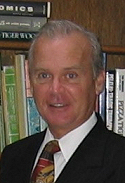 William Prevost
Chairman and President
Bill is responsible for driving the long-range vision of the company as well as day-to-day operating management of all aspects of the company's business. Bill is a seasoned executive who served as CEO and Director at Wherify Wireless, Inc., a wireless start-up company, CEO and President of Westinghouse Security Electronics, COO and Vice President of Sales and Marketing at Schlage Electronics, and diverse management positions at General Electric Co. Bill holds a B.S.E.E. from the University of Detroit.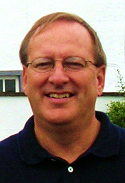 Tom Sabourin, Ph.D.
CEO
Tom contributes to the strategic vision and serves to keep the company internally and externally aligned with that vision. Tom will also lead the strategic account sales initiative. Tom has a blend of international management and business development experience in technology environments. He has held various senior management positions covering US, Asian and European operations for Battelle Laboratories, Pro2Serve, Spring Pharma and AeroNet. During the past decade he has worked closely with emerging Korean technology companies' strategic development, management, licensing and partnering. Tom holds a Ph.D. in Physiology/Biochemistry from Louisiana State University and a B.S. from the University of Michigan.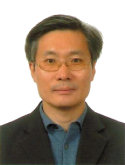 Seungbae Lee, Ph.D.
CTO
Dr. Lee serves as Chief Technical Officer and directs all wind energy Research & Development including both utility-scale and distributed vertical wind turbines. He is the founder and CEO of AeroNet. Prior to this he was CTO for the KR Wind Energy Research Institute and consulted for many companies including Samsung and LG. Dr. Lee is the inventor of more than 20 registered or pending patents in Korea, China, and U.S.A. He received his undergraduate B.S. degree and graduate M.S. degree in Mechanical Engineering from Seoul National University and received his Ph.D. degree in Mechanical Engineering from University of California, Los Angeles.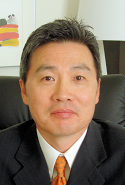 Kiho Park
COO
Kiho Park is responsible for all of the company's worldwide operations, including VQ Wind's supply chain, service and support. Currently, he is also the COO of AeroNet and prior to this, he was the COO of KR Windpower in charge of the US operations. Kiho began his career with National Information & Credit Evaluation(NICE), a Korean credit rating and credit bureau company. After that, Kiho has worked as senior executive in both public and start-up companies including CEO of Samdo and EVP of DBI, where he has dealt with numerous multi-national corporations including SK, Rakuten, Hyundai, HP, Motorola, CITIBANK etc. He received his BS in Business and MBA from Indiana University.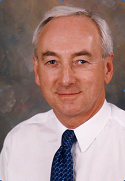 Malcolm Davies, Ph.D.
Vice President, Business Development
Malcolm is responsible for the creation and management of the distributor network worldwide as well as the development of partner-relations. He has held executive marketing, sales (including global distribution channels) and general management positions in technology companies in North America, including VP at General Electric, SVP of Autodesk, CEO of Cadkey, COO of Hyprotech, and CEO of Gehry Technologies. He has an undergraduate B.Arch (Hons) and a PhD in Architecture & Building Science from Strathclyde University.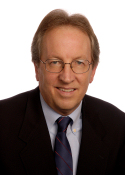 Marvin Mauer
Vice President, Marketing
Marvin leads the marketing effort including brand development, product marketing, inbound marketing, customer acquisition, channel marketing, and all Internet operations. He has over twenty-five years of marketing and management experience and has held leadership positions for companies such as Autodesk, Intuit, GE, Mattel Interactive, ACCPAC, and IMSI. The founder and former CEO/President of Houseplans.com, he has an impressive track record of rapidly growing sales and market share for small- and medium-sized businesses. Marvin has a degree in Civil Engineering.